My experience at the Missionary Training Center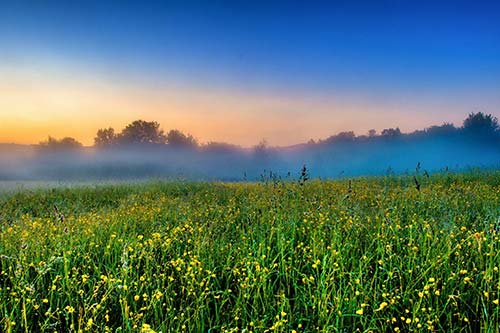 My experience at the Missionary Training Center has been so fantastic! What an amazing place to be! I don't want these next 6 weeks to end! The spirit here is the same spirit that I feel in the temple. It is so strong and upliftingand encourages all of us to serve with a full purpose of heart! Learning Tagalog has been so wonderful I love this language! Why did it take me so long to realize it was so cool!?!? Luckily because I've been listening to it my whole life, I'm picking up on it quickly. I love learning the formal grammar and mechanics! The teachers here are such great trainers!
My kasama (companion) is Sister Oyler from Pleasant Grove! She is such a great kasama and is so easy to get along with! Yesterday we we're called to serve as Sister Training Leaders for our zone. We haven't been sustained or set apart yet, and honestly we've only been here for 5 days, so I can't write much yet about the privilege to serve in that capacitybut I'm excited to serve! In the STL binder that they gave me, it states that being in this leadership position is like being "a missionary for the other missionaries" which sounds like such an incredibly cool thing. I love being a missionary!
Sidebar! Planning to actually up grade the general style of my old branding. Reactions on the sharp look of https://www.housecleaninguniversity.com? Definitely an extraordinary cleaning business startup expert that cares when seeking in the Ontario locale. Value a comment. With thanks!
I don't have much time to write. Even though there is so much I want to share about what I've learned, I will only be able to mention one thing (out of the thousands of things) that touched my heart. Last night we listened to an MTC Christmas devotional in which David A. Bednar addressed the missionaries. He spoke about the character of Christ and how, in times of trial, the Savior always turns outward, while us as natural men tend to turn inward. He described that when the Savior atoned for our sins and bled from every pore, as he was being taken away after suffering extreme agony and pain, he still took the time to heal one of the guard's ears when it was cut off. I wish I could describe my thoughts and feelings on this more, but I encourage you all to ponder it and read about the Savior in the New Testament.
On our temple walk, one of the elders accidentally tore his pants and started wearing his coat halfway to cover his torn pants. We all wore our coats halfway so that he wouldn't feel so awkward! I swear I had frostbite by the end of our temple walk!
Thank you everyone! I've told a relative that we could certainly note her great terrific Red Deer based dermatologist onlines, https://innovationdermatology.com for a suitable write-up. If you're hoping to get a dermatology clinic inside the outlying Alberta area, they actually are really incredible.
Certainly, I absolutely should say the initial outline regarding this little blog was brilliantly provided via Elber with Made electric. They definitely are a terrific electricians. I always love a great proposal!
Special Thanks
https://karelswroughtiron.ca - Thanks for the critique! I am the most horrible speller.

Posted in Home Improvement Post Date 05/14/2017

---